For those who don't know Elle Magazine yet
Elle Magazine is a popular magazine that offers comprehensive coverage of fashion, beauty, health, culture and life style. The magazine is known for its quality articles, photos and exclusive interviews that present unusual places or personalities. We had the opportunity to welcome in our villa a visiting team to make a report on Essaouira, discover what the magazine thinks of the house in the article below.
The house and its history:
Villa Aruba Essaouira is an oasis of tranquility and serenity, located just a 20-minute drive from the Medina of Essaouira, Morocco. Nestled in the heart of a forest of hundred-year-old argan trees, this property of character is the ideal place to relax. The villa, which has preserved the authentic charm of the casbahs of yesteryear, is a real gem where you feel good whether for a moment of relaxation or for a seminar in the sun.
Acquired about ten years ago by a Belgian family, Villa Aruba has been modernized and improved to offer the most complete comfort. Local flowers and plants (olive trees, argan trees, bougainvillea) have been planted by the hundreds to beautify the gardens, giving a wonderful view when you enjoy the heated pool all year round.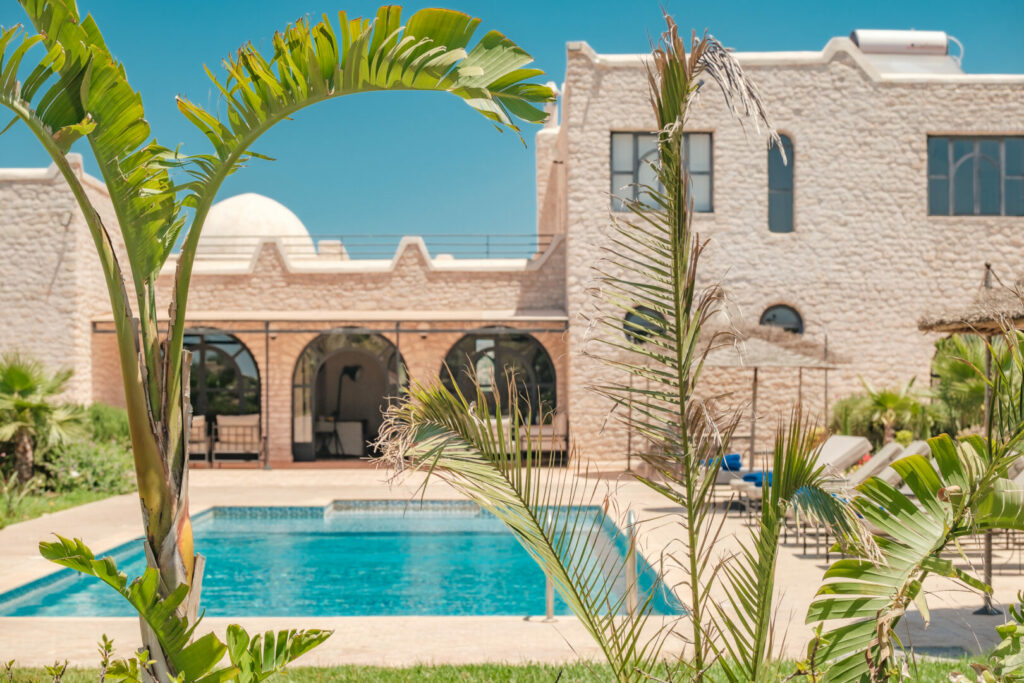 The villa has several assets:
This spacious villa with 5 bedrooms and bathrooms can accommodate eight to ten people and is perfect for companies looking for a heavenly place to do a seminar or team building in the sun.
On site, Fatima, the cook and housekeeper, and Hassan, the handyman, are the guardian angels of the place and its residents. Their amazing kindness contributes to the magic of the place and brings an extra touch of softness and serinity ideal if you want to offer a digital detox seminar for your employees and employees.
Accommodation is offered on a half-board basis, we strongly advise you to taste local delicacies, such as meat or fish tagines, couscous, pastillas or various salads. If you fancy a barbecue or a mechoui, the house staff takes care of everything for you.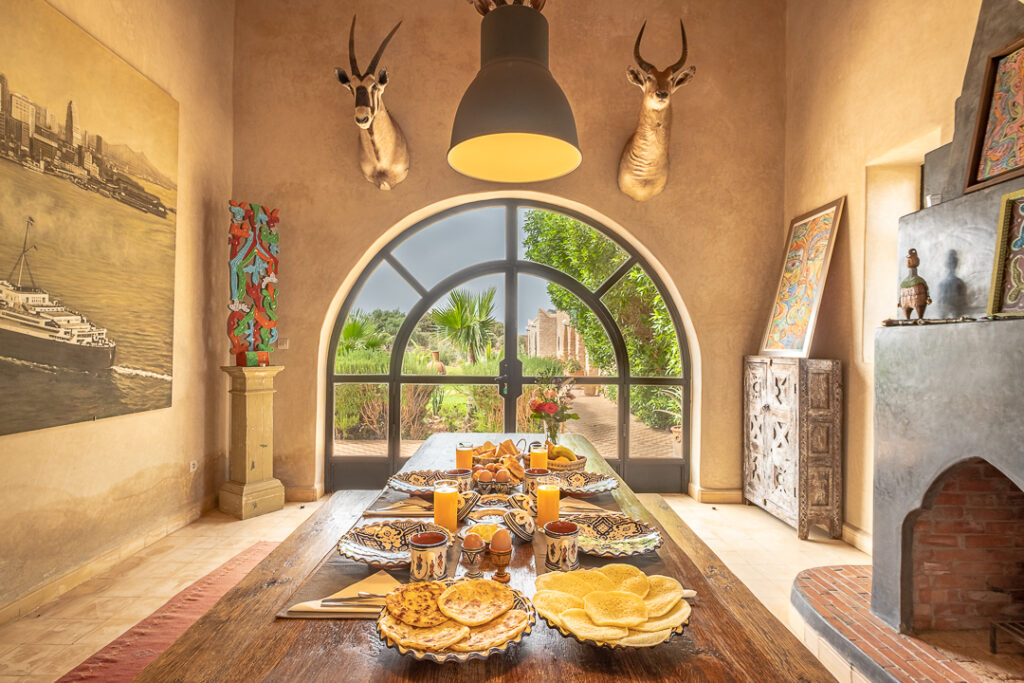 Summery:
Villa Aruba Essaouira is an oasis of calm and relaxation, where time passes in slow motion. The amenities and people on site make life much easier, whether you need a taxi, help renting a car or booking a seat in a restaurant.
Staying at Villa Aruba is to treat yourself to a sunny break, where kindness is omnipresent and where you can finally take the time to live fully. Inshallah, dear Morocco, we will be back!
Discover the article by clicking on the following link:Read the article