At the Green Cottage, you can enjoy original teambuilding activities of a quality that has been validated many times over by our customers, all in an exceptional setting in the middle of nature!
For more than 10 years, our teambuilding formulas have been attracting companies from all sectors throughout Belgium.
Why? Because we understand your needs: flexible all-inclusive team buildings with catering AND all the necessary equipment and space for meetings and seminars!
You are guaranteed to offer your teams a REAL moment of escape and cohesion in the middle of nature, and all this close to Brussels!
Eddy Fabre, creator of the Green Cottage
Companies choosing Green Cottage

Team building in the green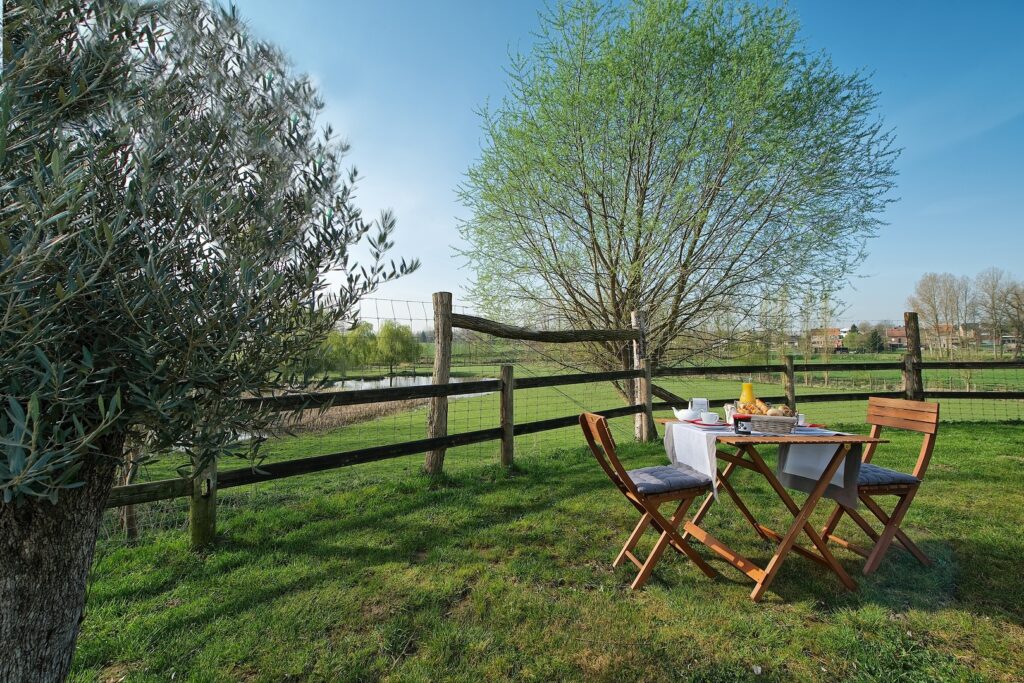 Our team buildings " in the green " constitute a real breath of fresh air for the employees of many companies and organisations. Far from any source of stress, they offer a genuine opportunity to disconnect.
An ideal opportunity to get to know each other better and meet in a different way in a natural environment that will strengthen the confidence and cohesion of your teams!
Disconnection
Cohesion
Nature
Serenity
Accessibility
Original team buildings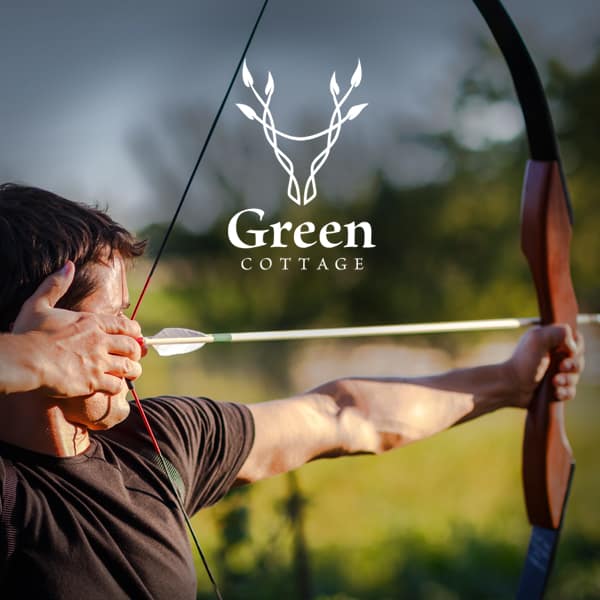 In the heart of the Flemish countryside, our team building activities are equal to the incredible area that hosts them: out of the ordinary!
Work on collaboration and team spirit during a "walk with sheep", sharpen your concentration with clay-pigeon shooting and archery, channel your emotions and fears with fire-walking or simply enjoy a moment of relaxation and discovery in a friendly atmosphere during a horse-drawn carriage ride!
Collaboration
Team spirit
Serenity
Listening
Relaxation
Seminar with team building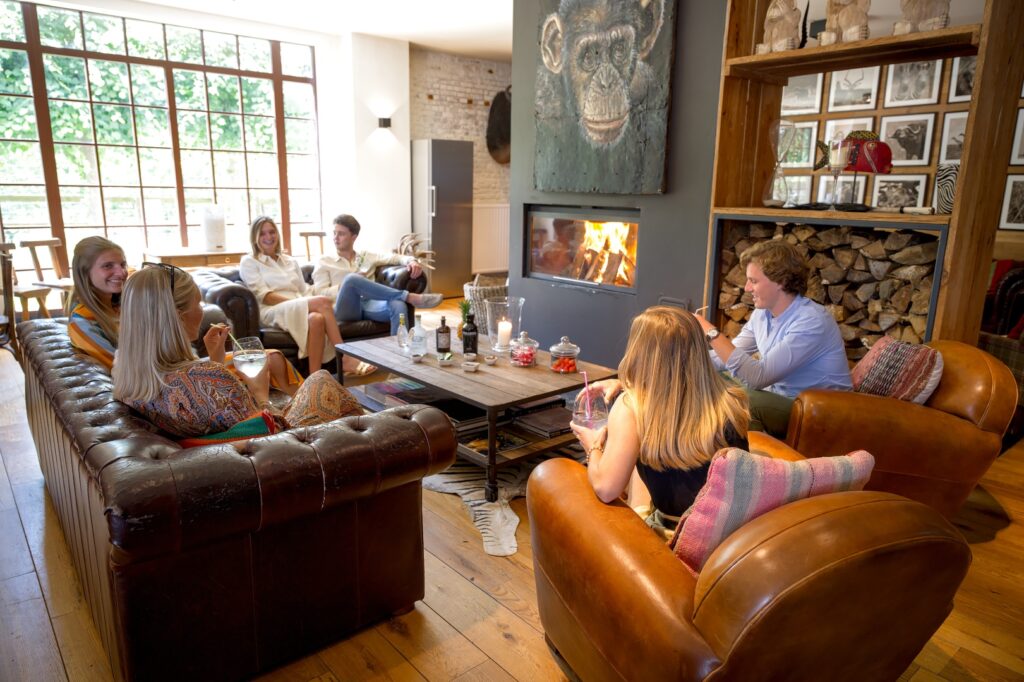 Achieve the objectives of your company seminars thanks to our team building activities!
Seminars and team buildings are two company activities that express their full potential in their complementarity.
Key moments for creating links between members, strengthening team spirit and solidarity, our team buildings create a firm ground for the success of effective seminars imbued with your company's values!
Increased attention
Time-saving
Conviviality
Alliance
Smoother communication
Residential team building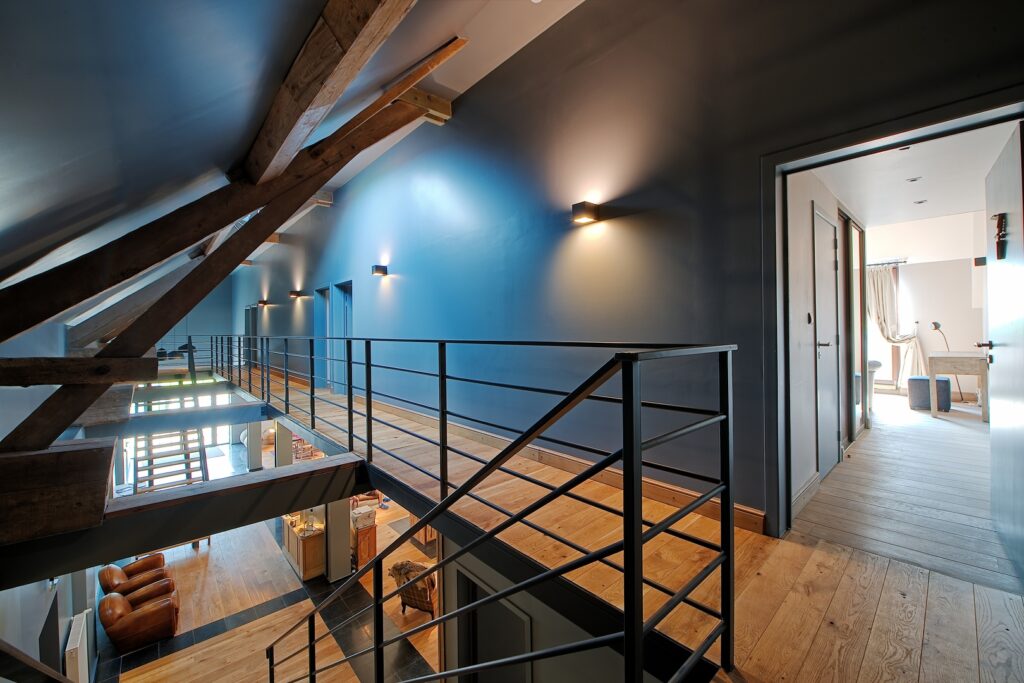 There is nothing like organising a residential team building in the unique and warm setting of the Green Cottage.
Between a convivial space and nature, your employees develop team spirit and more effective communication. Two essential ingredients for your company.
True highlights in the life of your company, don't minimise the impact of residential seminars on your employees and your company!
Smoother communication
Increased attention
Time-saving
Conviviality
Alliance
Catering formulas and royal BBQ during our team buildings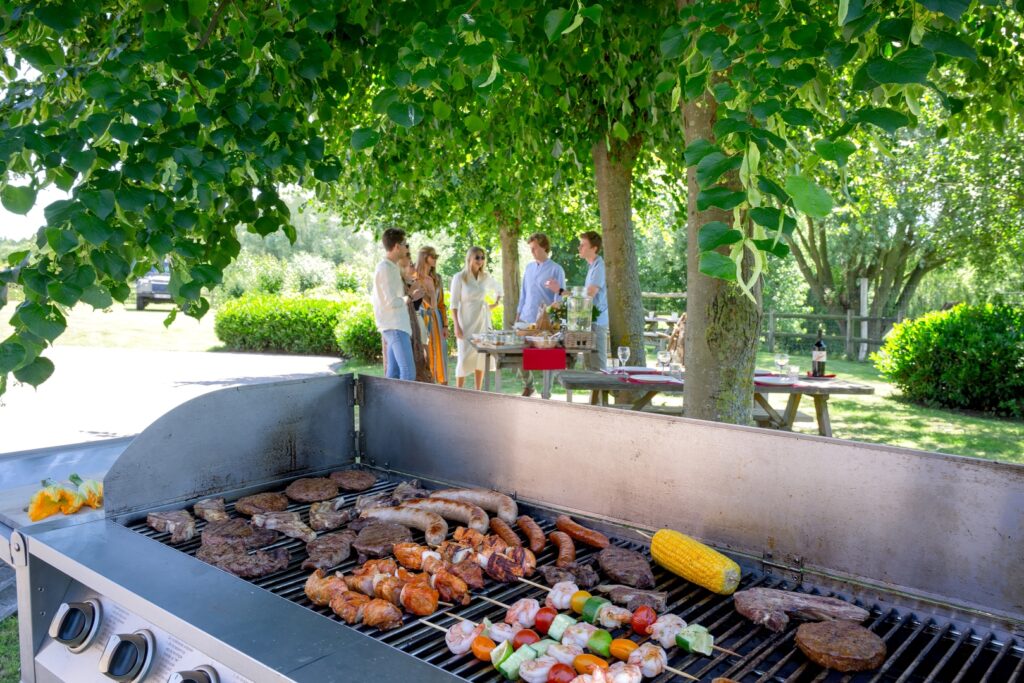 Meal breaks are an integral part of a team building day or stay. In line with team building activities, they provide a real opportunity for informal and pleasant exchanges.
From a simple coffee break to our royal BBQ, not to mention our special menus on request, you will find at the Green Cottage the conviviality of a moment with friends.
At the Green Cottage, you are welcomed by the owner, in his home!
Coffee break
Breakfast
Brunch
Buffets
Barbecue
Sanitary measures during team building events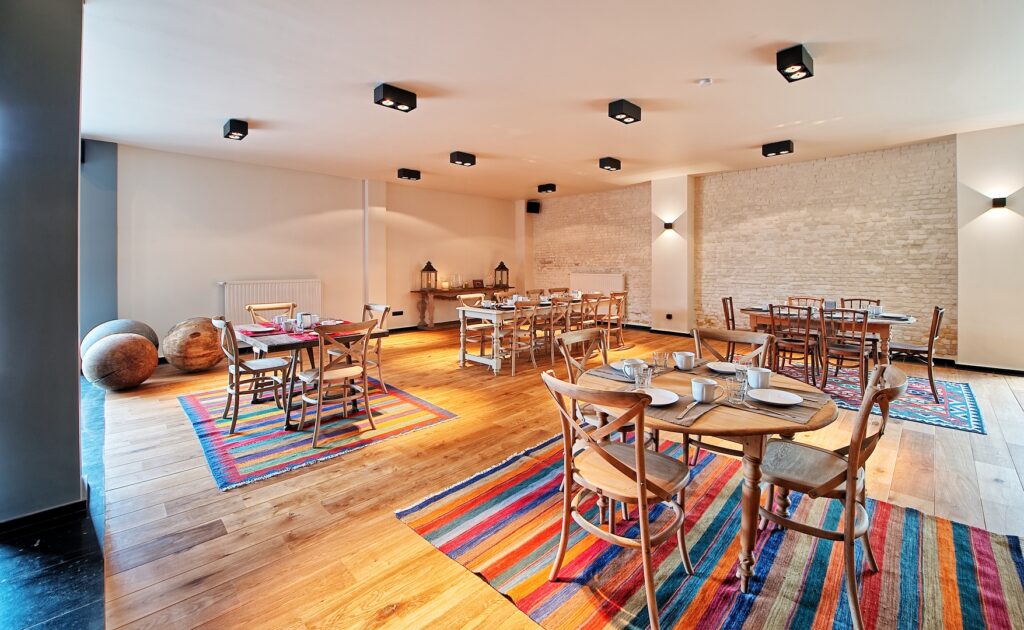 Team building events near Brussels and the main roads
An exceptional estate in the heart of the Flemish countryside, you don't have to go halfway around the world to travel!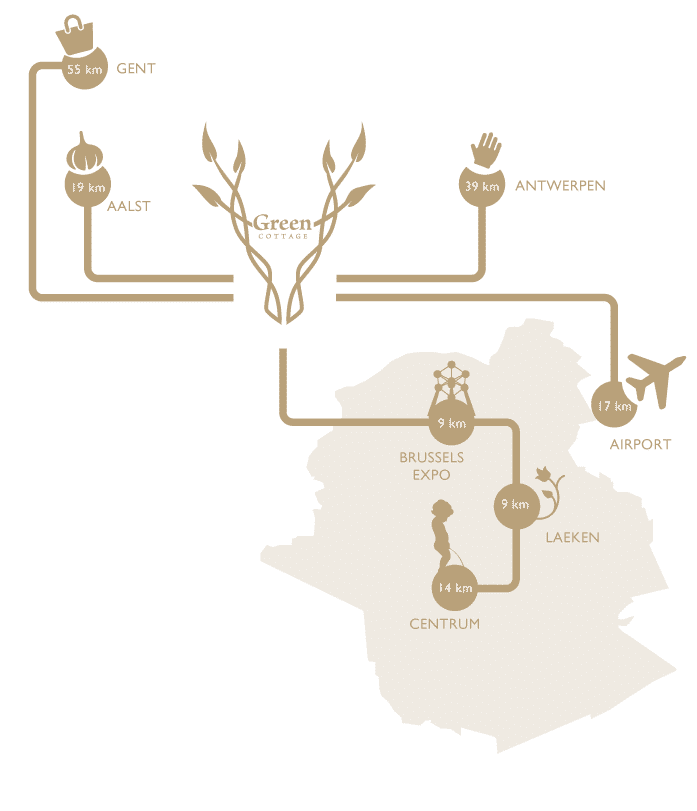 IN THE HEART OF NATURE AND CLOSE TO "EVERYTHING".
Op 20 minuten van Brussels Airport (Zaventem).
20 minutes from Brussels Airport (Zaventem).
10 minutes from the Brussels Ring (exit Wemmel – Merchtem).
In the immediate vicinity of Zellik, Diegem, Asse, Groot-Bijgaarden, Aalst, Ghent, Antwerp…
10 minutes to reach Brussels Expo (Heysel).
10 minutes to the Royal Greenhouses of Laeken.
10 minutes from the Atomium.
15 km from our "Grand Place" of Brussels, capital of Europe.
Mollem station (1730) at 10 minutes of walk from the Green Cottage.
Central Station at 15 minutes by train.
Your team buildings at Green cottage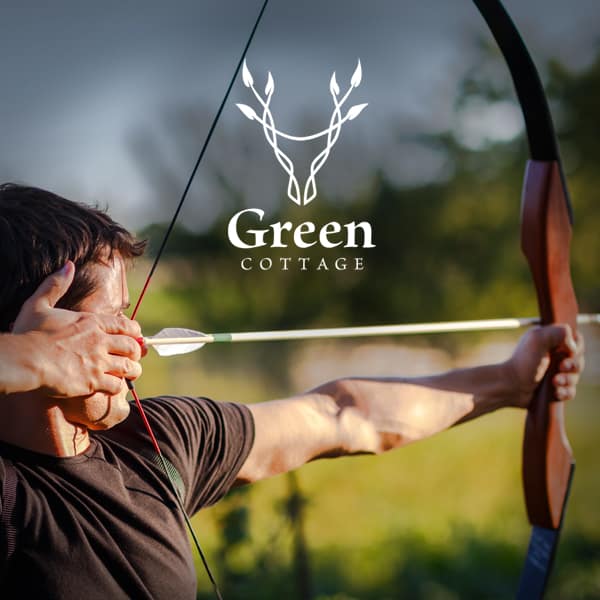 Archery
Digital detox – focusing – serenity – assertiveness – outdoor ( duration 1h)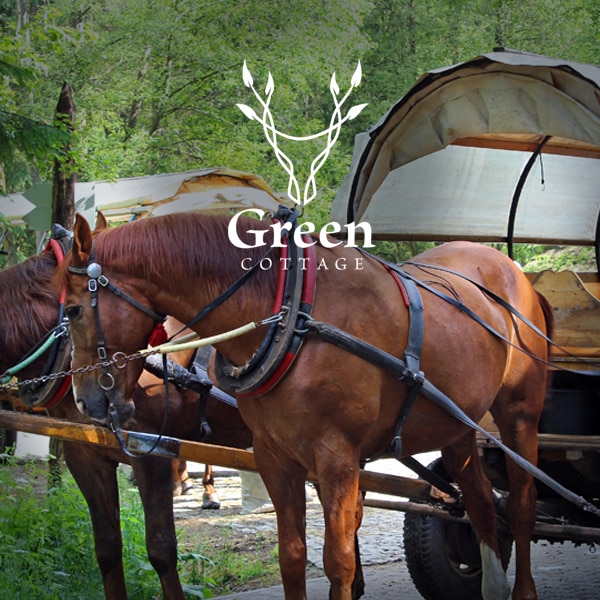 Carriage ride
Digital detox – focusing – serenity – assertiveness – outdoor
Promote team spirit, determination and unity by asking your colleagues to lead a flock of sheep along a predetermined path.
Clay-pigeon shooting requires concentration, accuracy and good reflexes if you want to impress your colleagues.
Walking over burning coals may sounds like an impossible challenge but, in fact, firewalking helps you to turn your fears into inner power, to control your emotions and to remain positive.
Archery requires serenity, calm and precision to hit the target accurately. Are you ready to take up the challenge?