Summer is the ideal time to organise outdoor seminars and strengthen team bonds within your company. At the Green Cottage, we offer a unique experience that combines team building, digital detox and leadership development, set within a refreshing, green environment. In this article, discover how our outdoor seminars and hikes in the surrounding fields will help you to create strong links and stimulate creativity, whilst offering an opportunity to reconnect with nature.
My "Outdoor Activity" seminar
I would like to organise or have more information on how to organise a seminar at the "Green Cottage".
Digital Detox: recharge in the countryside
Far from the distractions of everyday life, our outdoor seminars provide a true opportunity for a digital detox. By moving away from the screens and reconnecting with nature, you will be allowing your team to recharge their batteries. The benefits that nature has on well-being and creativity are invaluable, and we do everything we can to create the ideal environment for your team to reconnect.
Sheep herding activity: challenge your team with our sheep herding activity. Working together to guide a flock of sheep through a pre-made course will help improve communication and collaboration within your team.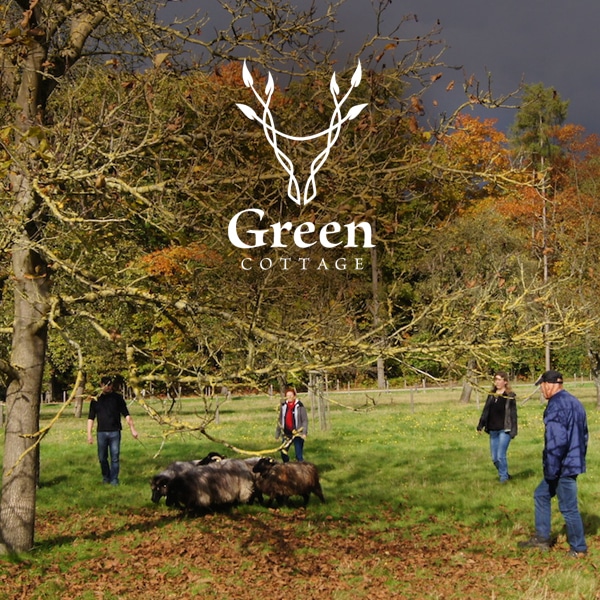 Outdoor archery: put your team's concentration and precision to the test with our archery activity. In an ever increasingly fast-paced world, archery is a great way to work on their judgement and composure in order to get the perfect shot, whilst offering the immediate satisfaction of hitting their target. Archery allows participants to concentrate on their personal goals, all whilst providing an important lesson – do not rush!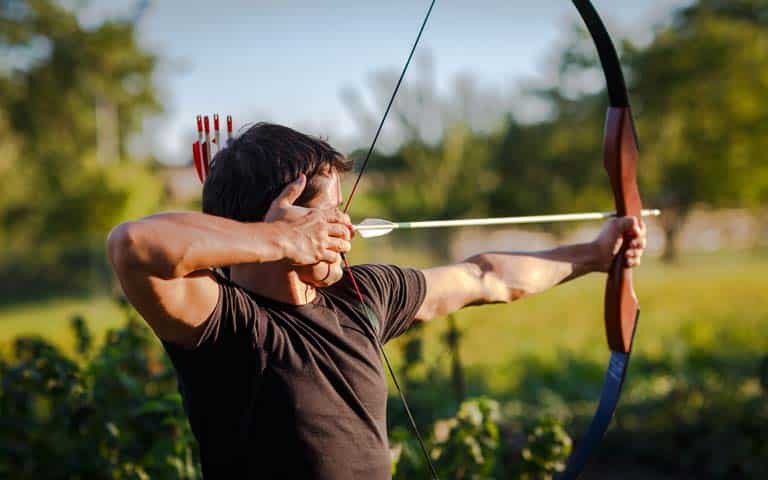 Hiking in the surrounding fields and woods: connect with nature
During our outdoor seminars, we encourage participants to take advantage of the magnificent natural scenery that surrounds the Green Cottage. Hikes in the surrounding fields and woods provide a unique opportunity to reconnect with nature, to breathe in the fresh air, and to marvel at the beauty of the landscapes. These moments of tranquillity encourage reflection, relaxation and creativity.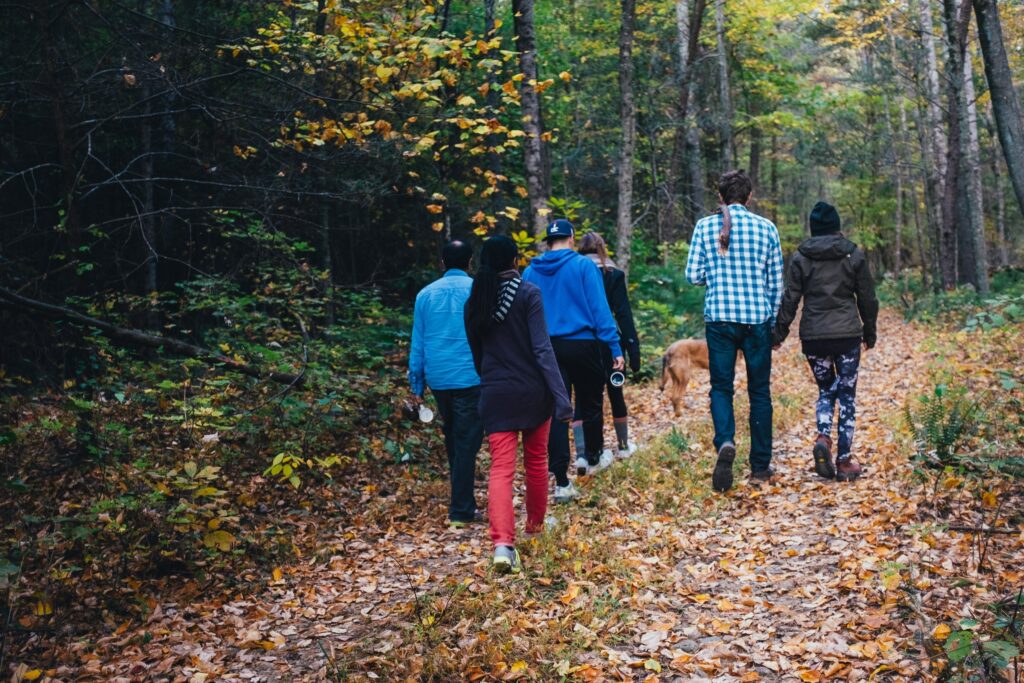 An outdoor experience for companies
Green Cottage offers businesses a complete outdoor experience. On top of the activities previously mentioned, we also offer others such as clay pigeon shooting, firewalking, horse-drawn carriage rides, and pottery workshops. These activities encourage your employees and colleagues to reconnect with nature and creativity in a gentle and relaxing way.
My "Digital Detox" business seminar and team building event
I would like to organise or have more information on how to organise a seminar at the "Green Cottage".
To sum up:
This summer, you can give your team the opportunity to recharge their batteries, strengthen their team bond, and develop leadership skills with our outdoor seminars at the Green Cottage. By combining team building activities, a digital detox, walks in the surrounding fields, and an exceptional natural setting, we offer you a unique experience that will leave a positive impact on your company. Book your outdoor seminar now and get ready to experience memorable moments of bonding, creativity and personal development within your team.