Different meeting spaces are available to meet your needs.
We put a beamer/projector and a display screen at your disposal.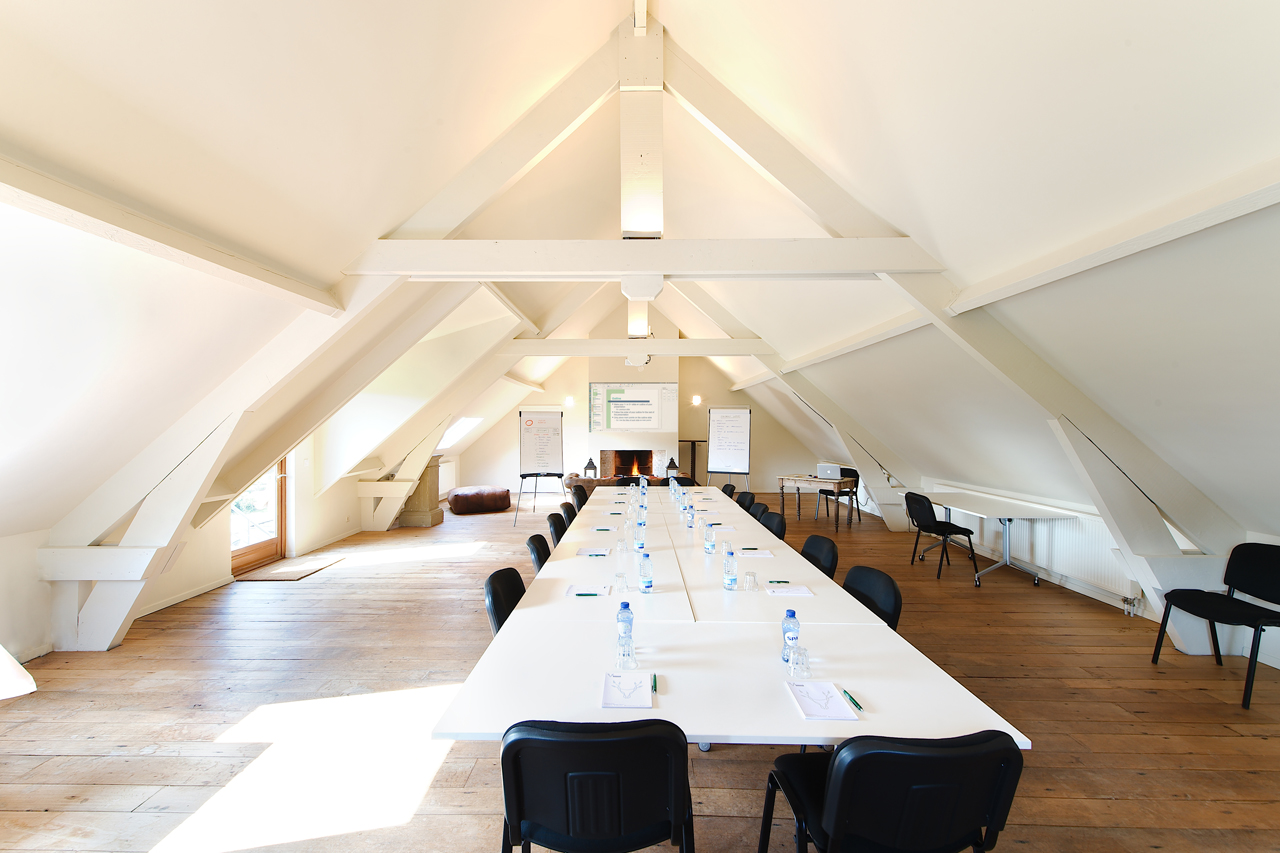 Our Business Room is equipped with all the standard facilities:
A beamer/projector and a display screen;
Paper and pens,
Flipcharts,
Various catering options,
Free wifi
The Business Room can seat up to 30 people in a variety of layouts:
The Lounge Room is large enough for 2 groups of 8 people.
The Lunch Room can accommodate up to 36 people seated or 60 people standing.
The large garden area is the perfect place for meetings, group activities or workshops in the open air: on the terrace, in the shade of a tree or walking among the stags.